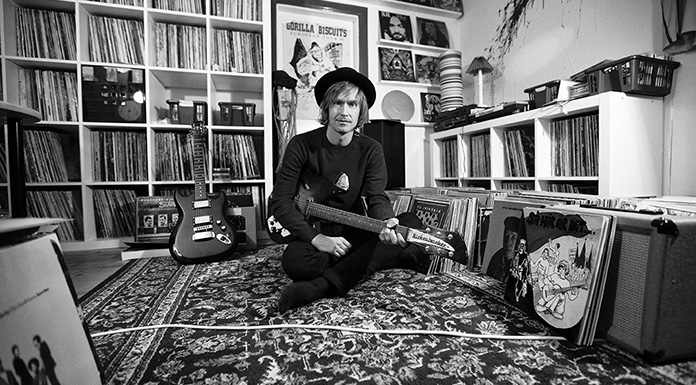 Dennis Lyxzén no sólo está aquí por su faceta como músico al frente de Refused o The (International) Noise Conspiracy, también lo está por ser un melómano empedernido y dueño del sello independiente punk Ny Våg. Un enorme placer contar con sus 5? de RSD.
1- The first record you bought?
The first record that I bought for my own cash was David Bowie: Let's dance. Still have it and I still think that there's like 3-4 amazing songs on it.
2-What's for you the most precious item of your record collection?
It is a bit hard to tell. I have a lot of old and weird demos with friends bands and own projects that are very precious to me. I guess the most expensive stuff is the Misfits: Bullet 7" and maybe Kriminella Gitarrer's first 7".
3-Your favourite album cover?
I would have to say Samhain: Initium. Fantastic cover.
4-Which vinyl would you give as a present to somebody who have just bought a record player?
Depends on how well I knew the person. But something simple and great. Like something with The Beatles or Minor Threat.
5-What's your opinion about Record Store Day?
It is good to recognize record store and it is fun to see special releases.
To me record stores and hunting vinyl is still one of the best aspects of being in a touring band.